We are a passionate experienced brand management team with big ambitions.
Specializing in brand management & marketing, we combine branding and marketing strategy, social media, design, public relations, digital and websites, product agency with innovative thinking to deliver disruptive solutions on a worldwide scale.

Our Brand Management experts can effectively step into your existing team and make a direct impact. Whether you're in need of implementing online or offline branding tactics, or need to develop a brand strategy, at eHongKong our crew of brand experts have the expertise and experience.
Wide range options just right for your successful project. Specializing in customer experiences & brand development, we combine branding and marketing strategy, social media, design, public relations, digital and websites, product agency.

Our experts are experienced strategists who ensure your brand/marketing strategy and overall business objectives are completely aligned.

We have built our reputation and business by delivering superior design services in order to exceed our customer's expectations.

Designing and building web products, including creat new/refreshed websites, Website optimisation, APP, e-commerce platform and WeChat Mini Program.

We are your relatable public relations experts. Elevate your brand profile with our down to earth team who will clarify and amplify your messages to create buzz!

Over the years we have greatly expanded the variety of our agent product lines both in Mainland China and Hong Kong, including digital products, foods, etc.

Creating a pulse on organic social media such as WeChat, Weibo, Facebook, instagram for your business online by media presence and campaigns.
Bringing in skilled experts to help with your branding strategy will help you get your company branding right, the first time. Our brand experts can replicate strategies and tactics that are effective in diverse industries.
We work hard. We play hard. We do the results.
Once worked as university brand management teacher and Panasonic's China marketing leader, now he has served more than 100 well-known Great China enterprises. He was honored as Top Ten Outstanding New Hong Kong Youths in 2015.
He has worked for multinational company since 1998 in mainland China and Hong Kong. With good understand of China market and global company business model, he has focused on marketing funtion with rich experiense on B2B and B2C business.
Graduated from Academy of Arts & Design, Tsinghua University, he is IDA member, CCII international design center member, CCII photographers association member,  judge of Beijing college students' business plan design competition.
Since 2014 we came so far
We work with a vast range of clients – of all sizes – from independent start-ups to large national companies. We forge our concepts into extraordinary experiences that make connections, build brands and deliver unmatched results to our clients.
We have a unique story with each client. We've worked with some amazing clients since our inception back in 2014, and continue to work closely with the vast majority of those businesses. As our own business has evolved, with our capabilities increasing and areas of expertise diversifying, we've naturally passed this onto our clients through advances in automation, development & simplification. So a big, warm thank you to our new, and loyal customer base. Forever indebted to you. For those of you only just discovering us, welcome to eHongKong.


We helped our clients earn

Let's make something together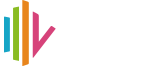 Your Brand Management Expert!
Our branding experts are experienced in diverse industries both in
Hong Kong and Mainland China.
Tel:  +852 2468 0858
Fax: +852 2468 4658
Email: info@ehongkong.hk
Website: www.ehongkong.hk

17B, Cameron Plaza, 23-25A Cameron Road, Tsim Sha Tsui, Kowloon, Hong Kong
3/F., Block D, Zhizao Street, No.45 Chengfu Road, Haidian District, Beijing
6/F., Xinfugang Center, No.763 Mengzi Road, Huangpu District, Shanghai